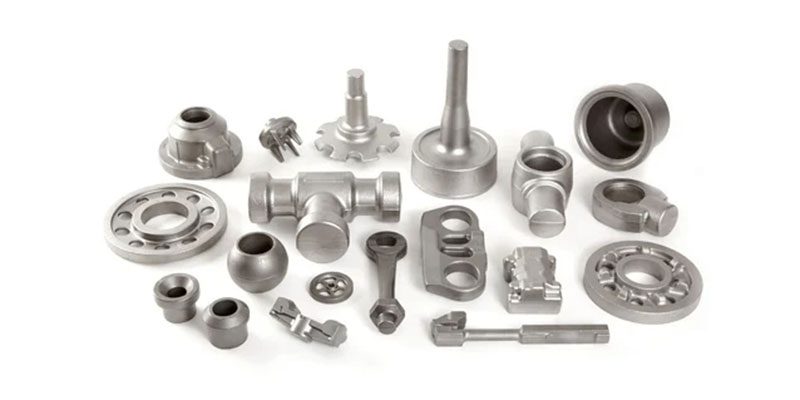 Britex

Engineering

Forge

for

Superior

Quality

Manufacturing
In India, the market for forged metals is increasing exponentially. Compared to other manufacturing techniques, forging has the exceptional advantage of being a cost-effective process and delivering precision and a large volume of production. From being an ancient art of shaping the metal with the help of high temperatures, forging has come a long way, where advanced technologies are used in manufacturing metals. Britex engineering is a leading manufacturer of forged metals in the world. Forging is a substantial process in the manufacturing of steel; therefore, it has many vital applications in industries such as oil and gas industries, nuclear industries, petrochemical industries, and heavy engineering industries.
Forging is a manufacturing process that helps shape metal into the desired structure with the help of temperature controlled environment. Based on the temperature of forging, the process is divided into three types such as warm forging, hot forging, and cold forging.
The forging technique for shaping metals goes back to 4000 BC when iron and bronze were the first metals to be considered. In recent times, many advancements have been made for delivering high-quality output while making the process cost-effective. Aids such as compressed air, electricity, hydraulics, and steam are used to power hammers and presses for forging thousands of pounds of steel at a given time.
With the metal production industry catering to many applications, many recent trends have been recently developed and introduced. Computer-aided engineering for the cold forging process, the micro-forging process for biomedical tools, multi-action precision forming press, etc., are examples of a few popular trends in this forte.
Where

is

the

process

of

forging

used?
Forged metals are used in almost all industries, as they provide the desired structural integrity and strength. However, the oil and gas industry, nuclear industries, petrochemical industries, and heavy engineering industries and major consumers of forged steel.
For extraction and movement of oil and gas, forgings are used in many multitudes, such as forged steel discs, machined components, rings, sleeves, valve bodies, crankshafts, etc. Carbon steel, stainless steel, duplex stainless steel, and forged steel are leading varieties of steel used in petrochemical industries and the oil and gas industry.
The largest and most common application of forged components is in the heavy engineering industry. From simple machines with gears, sprockets, levers, and ball joints to complex and heavy machinery with wheel hubs, rollers, bearing holders, and links, forged metals are used everywhere.
What
is
the
future
of
the
forging
industry
in
India?
With the latest advancements and trends in the forging industry, the prime focus of manufacturers is making the process environment-friendly. During and after the pandemic of COVID-19, the demand for forged metals has been higher than anticipated. According to the reports of Fortune Business Insights,In 2021, the India metal forging market was valued at USD 3.86 billion. In 2022, the market is valued USD 4.32 billion and it is anticipated, that the market will reach USD 8.8 billion by 2029 in India.
With the demands more than ever before, Britex Engineering group aims to be the most efficient manufacturer of forged steel components in India.